Posts
The IT Exchange Ltd. website gets a facelift!

When I first met Simon from The IT Exchange Ltd (ITE), he explained to me how his website was outdated and wondered if I could do him a new one.

ITE are printer specialists and really wanted to stress how they recycle IT and that no printers go to waste.

Tired: Their original website

Fresh: Introducing the new website…
The header shows a re-rendered version of the original ITE logo to retain consistency with their stationery. The contact telephone number is clearly displayed on the right along with the email address to make it easy for visitors to get in touch.
The banner really had to show what ITE is all about: printers and recycling. Being green is important to businesses and they wanted to show that they understand that.
Smooth corners were a bit of a pain to implement on every browser, but worth it for that soft look and feel making it easy on the eyes.
Call to action was added in the form of a large button so users can easily "get in touch". A neat trick with this button is it's also offers live help via Google Talk when Simon is logged in. When he's not, you'll be taken to a contact form.
The footer has room for their address, contact details and company details. I felt this was quite important to re-enforce the integrity of their business.
The site is officially launched!
Good luck to Simon, all he has to do now is edit the content and let people know!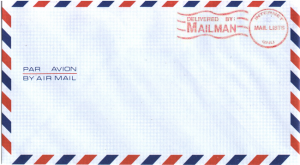 Over the years I've been asked how to integrate a newsletter into a website quite a few times.
These days I often find myself recommending a third party service such as MailChimp, however I soon discovered that as brilliant as it is, MailChimp its not for everyone.
For example, many of our web hosting clients want to run their own mail campaigns through their own website rather than use a third party service.
Read More »
A couple of days ago we launched the new look Randles website. To the untrained eye the site may not look that different. The main purpose for introducing changes gradually is to avoid alienating regular visitors.
Here's what we did:
Change "Use Stock List" to "Used Vehicles"
Box in the "Used Search Form" on the "used" page
Insert the "User Search Form" onto the home page under the banner
Update the "parts-and-accessories" page to include randles-stafford and randles-stoke (Peugeot) links
Fix the overlay links (changed to iframes)
Accommodate larger banners (920px*270px)
Add a 190px*190px badge to the top of the sidebar, above the dealer finder, which says "Click here for 'hot deals'", similar style (in red).
A new (larger) footer. The footer will be split into 3 sections: Quick links, About and Copyright/legal. The "Quick links" will come from the existing links. The "About" will be taken from the bottom of the homepage. The copyright/legal will stay the same/be made clearer.
Here's what that looks like:
Admittedly there's still some tweaks to do, but it's work in progress and always moving forward…
A client called explaining to me that they were unable to print to their Sharp MX-1800N network printer. Upon inspection it said that the printer was "Offline".
I checked other computers on the network and they didn't report this and were able to print to that printer without error.
I checked with Microsoft's knowledge base to see if this was a common problem. There was a possible solution, which involved changing the value of the "PrinterOnLine" registry key from 0 to 1, but that value was already set. No fix.
I tried reinstalling drivers from scratch. No fix.
I investigated further… Read More »
Recently a list of "bad words" were made available through Google's new website which asks: "What do you love?" (wdyl.com).
So, perhaps I was a bit hasty writing off WhoisX.
The list of profanities was discovered in the Javascript on the website, however Google reacted quickly and switched this to a URL lookup instead of a Javascript one therefore keeping the list away from prying eyes.
However, what this does mean is now we have an API to play with: Read More »
subscribe via RSS